An overview of the Tamura Sake Brewery, typical sake and sake, brewery tours, and access information.
About Sake Brewery
Founded in 1882 (Meiji 15), Tamura Sake Brewery is a sake brewery of the Tamura family that has been in Fussa Village, Tama District, Musashi Province, which is now Fussa City.
During the Edo period, the Tamura family served as village officials, such as village heads who manage general government affairs in Fussa Village.
The Tamura watershed that flows through the Tamura family site was taken from the adjacent Tamagawa aqueduct and used for local daily life and irrigation to irrigate the fields.
The famous sake "Kasen" that represents Tamura Sake Brewery is derived from the joy of getting subsoil water from the well on the premises that comes from Chichibu and Okutama. In 2008, the current head of the family, Hanjuro Tamura, succeeded to the name, and emulated the "enterprising spirit" of the Tamura family, and started to improve the quality of all brands of sake.
Starting with the masterpiece "Tamura", they're striving to make sake that captures the ages.
Following the family motto, " Make carefully, sell carefully," they continue to make sake that incorporates the spirit and ethos of the times.
Typical Sake
Kasen Junmai Daiginjo

Kasen Junmai Daiginjo was created by the 15th generation Hanjuro Tamura.
The name Kasen comes from the joy of digging a well on the grounds of a sake brewery where the best water for brewing sake comes out.
【Alcohol Content】15-16 degrees
Daiginjo Taiou

Daiginjo Taiou is a top-class sake brewed from Yamada Nishiki rice grown in Hyogo Prefecture, and is characterized by its mellow aroma and deep flavor.
【Alcohol Content】16-17 degrees
Junmai Ginjo

Junmai Ginjo is brewed only with highly polished rice, and is a refreshing sake with a fragrant taste.
【Alcohol Content】15-16 degrees
Tokubetsu Junmai Tokyo Wajo

Tokubetsu Junmai Tokyo Wajo is a sake that has undergone bottle heating to maintain its flavor and quality.
【Alcohol Content】15-16 degrees
Sake Brewery Tour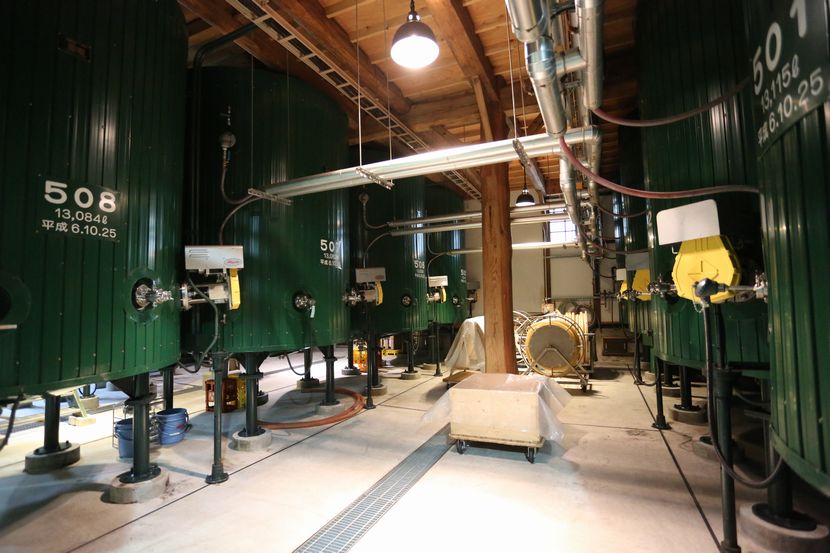 Tamura Sake Brewery holds brewery tours by reservation once a month, except in December and January.
First of all, you will see how sake is made and the process in the brewery.
Next, we will take a look at the well of the water indispensable for delicious sake.
The large zelkova tree on the premises is also one of the highlights.
Please check the official website (sake brewery tour) for information on brewery tours and details. (Japanese page only)
Event
Fussa Kura Opening
Tamura Sake Brewery and Ishikawa Sake Brewery hold the Fussa Kura Opening every fall.
Please check the official website (event) for event information and details. (Japanese page only)

Events at Tamura Sake Brewery
・Presentation of special products that match local sake
・Sakabayashi installation work (Sakabayashi is a kind of signboard made by bundling cedar leaves into a spherical shape)
・Shinto ritual by the chief priest of Fussa Jinmeisha
・Sake brewery tour
・Kagami Biraki with the sake brewery
・Sale of sake limited to brewery opening
Events at Ishikawa Sake Brewery
・Presentation of special products that match local sake
・Kagami Biraki with sake brewers and chief brewers and a toast
・Sake brewery tour, new sake tasting
・Limited-edition sake sales, barrel sake sold by weight
・Events for parents and children to play
・Opening stalls of limited foods
Restaurant / Shop
None
Message from the 16th President, Hanjuro Tamura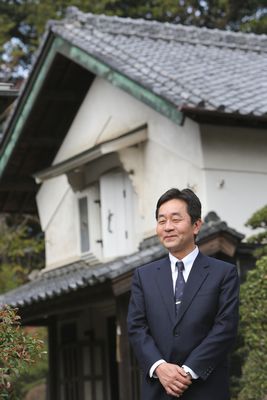 Founded in 1882, Tamura Sake Brewery celebrates its 201th anniversary this year.
I would like to follow my family motto, "Make carefully, sell carefully" and continue to do my best to revitalize the local industry in my hometown of Fussa City.
Access
Address
〒198-0172 626 Fussa, Fussa City, Tokyo
View on Google Maps

Phone Number (Opening Hours)
042-551-0003 (8:00~17:00、Closed on Sundays and Mondays)
The Nearest Station
About 12 minutes on foot from Fussa Station on the JR Ome Line.
Car Parking
30 Lots
Bicycle Parking
There is no bicycle parking lot, but you can park your bicycle in the car parking lot.