We are holding a "Workshop of Making Salted Rice Malt" that contains rich nutrients and enzymes at Guesthouse Shubou-Tamajiman.
After the workshop, you can enjoy tasting sweet sake.
Reservation by phone (042-513-7448) or by contact form please.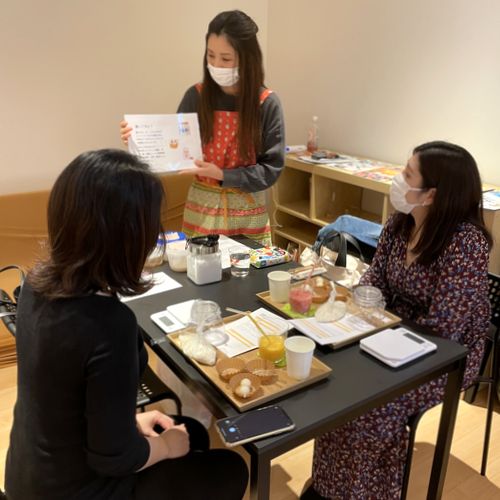 Event Date and Time
Every 4th Saturday
14:30〜16:00
Participation Fee
2,000 yen (Tax included)
Belongimgs
Bag for take away
Customer Voice
Here we introduce feedback from our guests who joined this workshop making fresh tone and salted rice malt.
Haru
I was using salted rice malt off-the-shelf, but making it by myself makes it possible to adjust seasoning and it's really good.
Anonymous
Salted rice malt has been in my mind for a long time, but I was thinking it's pretty difficult.
But this time, I realized and was amazed that it was really easy and tasty.
I'm going to use it in daily cooking from now on.
Anonymous
I didn't mind about malted rice before, but it is full of good things by eating, drinking, and good on our skin, too.
I was just looking for healthy toner, so I learned a lot joining in the workshop this time.
Explanation of the details about the effect was also interesting.
Meals were tasty, and the staff's correspondence was great, too.
I definitely recommend it to my friends who visit Tokyo.
Reservation
Reservation by phone (042-513-7448) or by contact form please.
Event / Workshop