We will introduce the shared spaces and facilities of Guesthouse Shubou-Tamajiman.
Front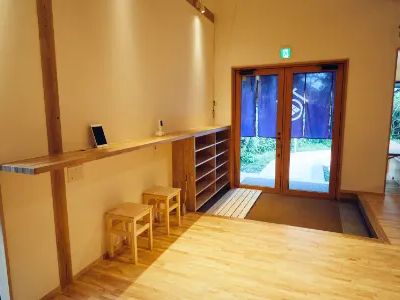 At Shubou-Tamajiman, we have a check-in system that allows customers to check in by themselves.
Please use the tablet on the wall of the entrance to check in.
【Check-in】15:00〜22:00
【Check-out】6:00〜10:00
Luggage Space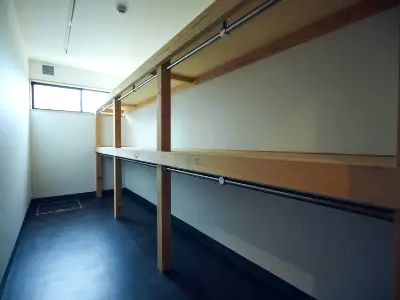 At Shubou-Tamajiman, we have a luggage space where you can put your luggage such as carry bags and suitcases.
Safety Box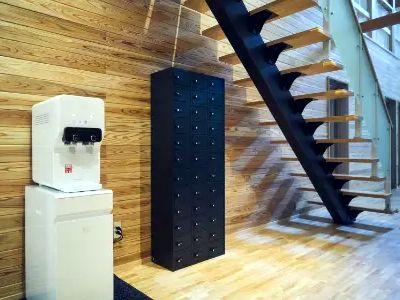 At Shubou-Tamajiman, we have a dial-type safety box that can only be used by our guests.
Lobby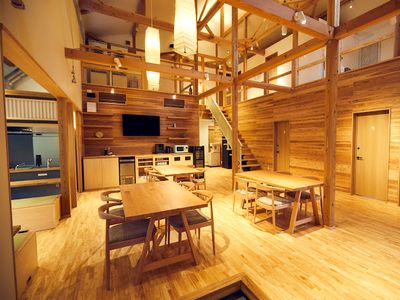 There is a lobby space where guests can relax in Shubou-Tamajiman.
Refrigerator, microwave oven, oven toaster, kettle, glasses, mags, dishes, cutleries and safety boxes there.
Water-servers, tea bags, green tea bags are there, please feel free to have it and make yourself comfortable.
【Available Time】6:30〜11:00 / 15:00~22:00
※During 11:00〜15:00 not available for lunch.
Lounge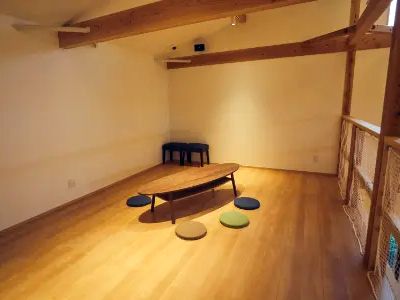 We have free lounge space for our guests.
You will find board games or books to have fun and relax.
Water server is also placed there, please feel free to use them.
【Available Time】10:00〜23:00
※Not available during any event or workshop is being held.
Bathroom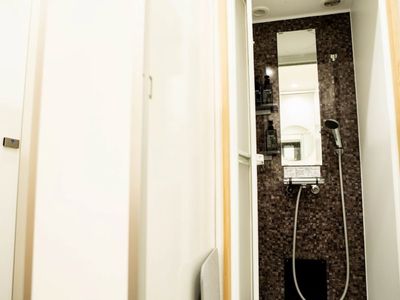 There are Bathrooms for men only and for women only at Shubou-Tamajiman.
Each Bathroom has 3 shower rooms, 3 dryers, too.
Shampoo, Conditioner, and Body soap are prepared in each shower room.
Cotton and cotton swabs are available, too.
【Available time】11:00〜9:00 (next morning)
※9:00〜11:00 Bathroom close for cleaning.
Restroom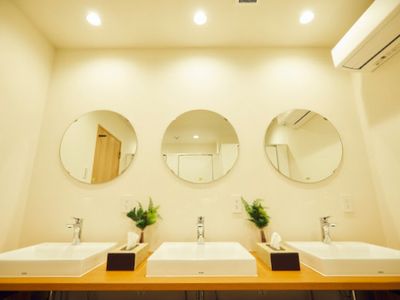 There are restrooms for Men and for Women in Shubou-Tamajiman.
We have 2 toilet bowls with washlets and 3 urinals in the men's restroom.
There are 3 toilets with washlets in the women's restroom.
Laundry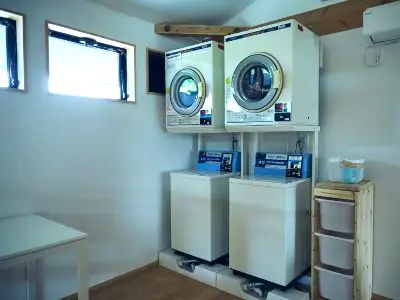 We have washing machines in the laundry where guests can wash clothes by themselves in Shubou-Tamajiman.
2 washing machines (300 yen / each), 2 Drying machines (100 yen / 30 min) are available.
And also Laundry detergent is prepared without charge.
【Available Time】7:00〜11:00 / 14:00〜22:00
※11:00〜14:00 Laundry close for lunch time.
Japanese Garden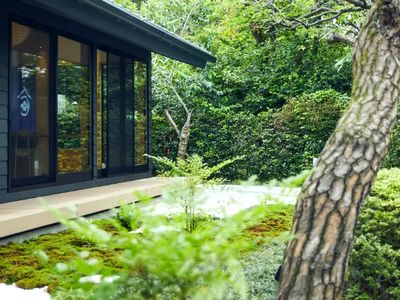 Shubou-Tamajiman has a lush Japanese garden where guests can relax.
Guesthouse Shubou-Tamajiman