We are holding a "Workshop of Making Fresh Toner and Salted Rice Malt" that contains rich nutrients and enzymes at Guesthouse Shubou-Tamajiman.
After the workshop, you can enjoy lunch made from ingredients grown in the nature of the west part of Tama area.
Reservation by phone (042-513-7448) or by contact form please.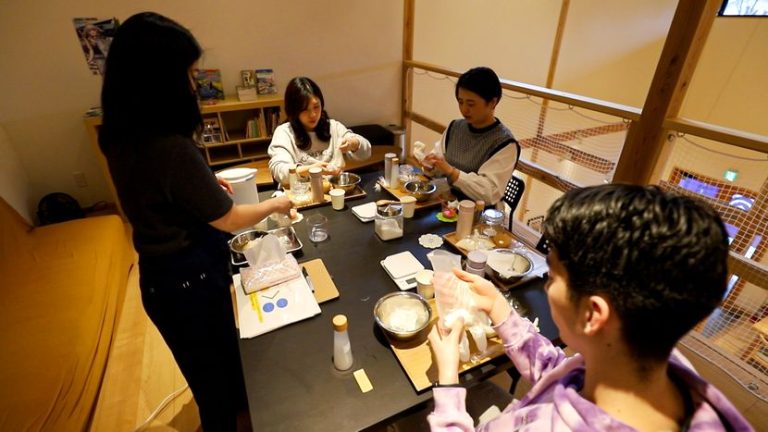 Event Date and Time
Every 4th Saturday
【Part 1】10:45〜13:30
【Part 2】11:30〜14:00
Participation Fee
5,000 yen (Tax included)
Belongimgs
Bag for take away
Customer Voice
Here we introduce feedback from our guests who joined this workshop making fresh tone and salted rice malt.
Momo
I heard that Hand pack made from malted rice does not include any alcohol, so it doesn't hurt my hands even when it has chapped, it is really nice.
It was very easy to make both toner and salted rice malt.
SAYU
I was worried that the expiration date is about one week, I thought I might not be able to use all of them. But I thought it would be nice to use plenty when I heard that we can spray it all over our body after a bath. I learned how to use it and many recipes.
Using salted rice malt instead of normal one, reduces the total amount of salt and it prevents swelling, l heard, it's amazing.
Anonymous
It was really fun so I'm coming back with my friends to join this workshop again.
Hand pack was a moist type, and my skin became brighter.
Reservation
Reservation by phone (042-513-7448) or by contact form please.
Event / Workshop